This blog is a loose transcription of the Coffee with Christie video below. Watch the video for full info. 🙂 And feel free to send your questions here.
I was recently asked about the natural remedies I use for joint pain and inflammation. Since I have been diagnosed with rheumatoid arthritis, lupus, MS, spinal stenosis, herniated discs, and bone spurs, I know how to heal that sort of pain. But first I had to learn the hard way by going to doctors and taking their drugs. I followed their advice, and my condition just got worse and worse but thank God I learned that Mother Nature is smarter than man. For example, do you know anyone taking pain pills who have ever eliminated their pain and moved on to a functional, happy, healthy lifestyle without pills? I don't.
What we first need to understand is that the common denominator in all pain is inflammation. Anything ending in "-itis" means inflamed and one way we can combat inflammation and joint pain is by not contributing to it by overworking ourselves. Also, if you regularly use heating pads or heated vibrating chairs to alleviate pain, you might want to reconsider or at least reduce your time using these devices.
I used to sit in a vibrating heating chair, and it felt therapeutic while I was on it, but I would feel cramped and creaky getting up because heat expands and increases the inflammation.
Next, it's essential to start introducing things into your diet that reduce inflammation. One of the most beneficial things that I use is magnesium which can be used as an oil directly on your skin or ingested as a supplement or in foods high in magnesium like beans. You should also introduce ginger, turmeric, and cayenne into your life and I'm referring to the whole plant including the root, as opposed to the radiated dried powders in the grocery store.
Dried organic herbs from health food stores are pretty good, but the whole plant is always best. You can also make tea, juice, or add these herbs to your food. My favorite anti-inflammatory juice combination is carrot, lemon, ginger, and apple, but you can change it up by adding celery, cucumber, beets or whatever looks good that day.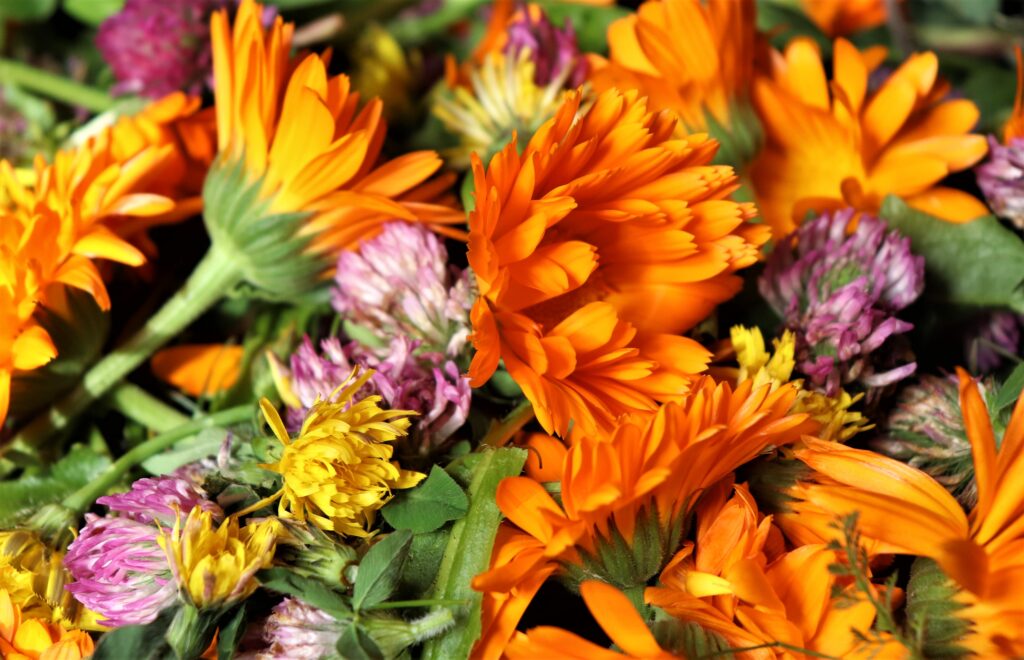 You could even try jump starting your day by sneaking a little cayenne and turmeric into your eggs, and cinnamon into your coffee or by mixing it in honey or cashew cream or whatever you like. You could also grind up the cinnamon sticks with the coffee.
Finally, white willow bark is good since it's why we have aspirin, but again, get the whole plant by walking outside to get the bark and turning it into a tea. You could do the same with dandelions by using the leaves, flowers, stems, even the root later in the year and grinding it up into coffee.
Good essential oils to use in combating inflammation are eucalyptus, peppermint, and wintergreen.  You've probably heard of Ben Gay or Tiger Balm. If you look at what's in them, you'll realize that you can make your own.  Some other good oils to use are frankincense and Boswellia. The gum resin of the Boswellia plant has terpenes that help regulate the immune system response and suppress inflammation.  And use healthy cooking oils, too. When I say healthy oils, I don't mean canola. If you're using canola, then ask yourself what a canola is? There is no such thing in nature because it stands for Canada Oil and there is no such thing as a Canada oil plant.  It derives from rapeseed, so it's toxic and you don't want that. The oils you use should be unrefined and cold pressed.  
A genetically engineered rapeseed that is tolerant to herbicide was first introduced to Canada in 1995 (Roundup Ready canola). A genetically modified variety developed in 1998 is considered to be the most disease- and drought-resistant canola variety to date. In 2009, 90% of the Canadian crop was herbicide-tolerant. As of 2005, 87% of the canola grown in the US was genetically modified. – Wikipedia
Frequently when we are in pain, or something's wrong with our health, we think, "What should I take to get rid of this? What pill or herb do I need to ingest?" But a better question would be, "What is causing the problem and how do I get rid of it?"
It's natural to want a quick fix or magic pill to take away the pain, but what if we need to do something we don't want to do to help it go away? I want to recommend the book, "You Can Heal Your Life" by Louise Hay where she describes the different body parts and their corresponding emotions. By using her book as a guide, you can ask yourself, "Why is my neck hurting? Is it because I am being rigid and refusing to see the other side of a situation?" Perhaps your back pain is indicating that you feel the weight of the world on your shoulders. If you're in a stressful or toxic environment, then you need to learn to say no and walk away. Getting out of that situation will do amazing things to lessen your pain, but you will only understand after making that difficult decision.
Other good remedies for pain are ensuring that you are getting enough rest and proper sleep.  Try to start taking walks outside in your bare feet to absorb the earth's electrical impulse, or try laughing and enjoying time with friends.  Implement a stretching regimen into your daily routine and walk more often to begin rebuilding your muscle tissue and bone density. Perhaps a good health coach can help you stay motivated.   You will also need to reduce your exposure to heavy metals like fluoride and arsenic, and fucoidan brown seaweed is very good for that, and so is Cilantro. 
When all else fails or if you want to use it as a complementary therapy, cannabis oil is very beneficial. You can take the Rick Simpson Oil that comes in syringes. One gram will last you probably ten days to two weeks because all you need to do is drop an amount equal to a grain of rice on your tongue every night before bed. Or you could use cannabis paste which is something that I make myself with coconut oil. I sometimes put the paste in my food or stick it in my mouth before bed. It's not the best tasting stuff on earth, but you can mix it in date balls or soup or whatever.
Smoking cannabis is not going to reduce significant pain in any way, and I know this from experience since I still ended up in the hospital with constant pain. Then I used the full extract oil or paste, which includes the stem, flower, and leaves and this method worked perfectly because Mother Nature in her full form is a little bit smarter than man. If you saw the sorry state of my condition at the time, I doubt you would have thought that I would be completing coherent sentences and walking and talking and working again.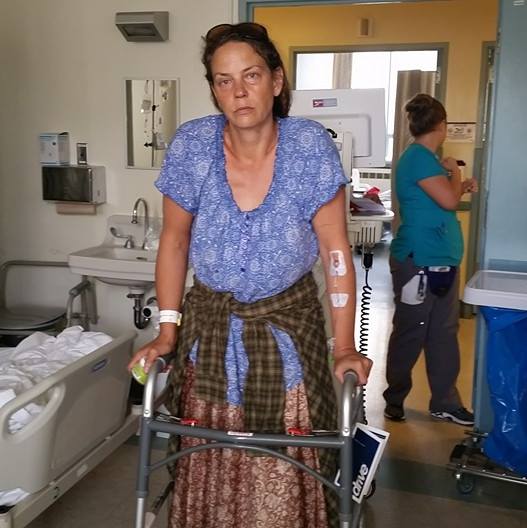 If you take baby steps, I guarantee good things will follow.  I used to be an eight to ten on the pain scale every day, but I now consider a three to be a bad day.  I hope this information helps you to achieve similar results.
I hope this helps you make healthier decisions for your pain related issues. Healing CAN happen when treat your body like the temple it is! If you are interested in checking out an Oil I make called Pain Be Gone, please check this link! Or for a real pain fighting zip, try my Pain Be Gone Dream Cream. 🙂
Blessings and Love,
Christie Aphrodite
More Coffee with Christie Videos here.
Please follow and like us: